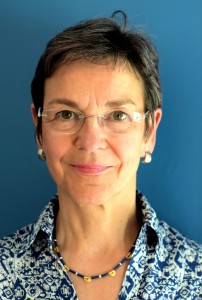 I am a nationally certified teacher of the Alexander Technique since 2007, when I graduated from Missy Vineyard's training course in Amherst, MA. I have a degree in Speech, Language and Voice Therapy from the University Tübingen in Germany and worked in Germany and Austria as a speech therapist in private practice and in neurological rehabilitation. When my adolescent daughter was diagnosed with scoliosis I first discovered the Alexander Technique as an invaluable tool to supplement  necessary traditional bracing techniques.
Over the years I found the technique incredibly helpful in dealing with my own skeletal issues, enjoying a growing sense of space and peace within myself, and developing a deeper level of humanity and integrity.
It seems to me that I am helping my older students to be more in charge of issues around pain, aging, limitations and life perspective in general. I also take particular pleasure in teaching adolescents to become more knowledgeable of their growing and changing bodies, while facing new challenges in their lives.
The mechanism of breathing is adapting physiologically in every moment of our life to ever changing challenges and conditions. This is the basis for my breathing for life curriculum, Breathitude™.
In recent years I developed new ways to explore and express physical depth through sculpture and Argentine Tango.
I am a teaching member of the American Society for the Alexander Technique and of ATC, Alexander Technique Connection.
"Do you have the patience to wait till your mud settles and the water is clear? Can you remain unmoving till the right action arises by itself?"

Lao-Tzu, Tao-Te-Ching